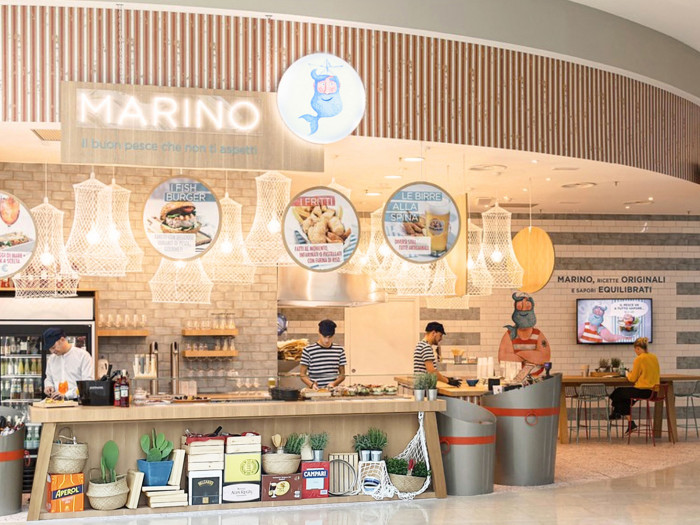 Location: VENICE, Italy 80 sqm 2019
Client: H-Cinque
Description
Marino is a fast-casual dining concept for street seafood designed by Area-17 Architecture & Interiors. The interiors recreate a dreamlike atmosphere suspended between fantasy and reality. The decoration centers on a main character, Marino the fisherman ideated by the communication agency LIFE, that further develops into a detailed visual merchandising.
From the blue and white horizontal repetitions on the walls, to the lamps resembling fishing nets custom-designed by Area-17 and produced by Makris, everything that reminds one of a picturesque little harbor populated by iconic characters and objects from an ideal sailors' world. Customers enjoy the experience of an authentic, simple meal, eaten on the dock together with the fishermen who just come back with their boats loaded with the catch of the day.
The first realization of the new concept is in Mestre (Venice), inside the Nave De Vero shopping mall.