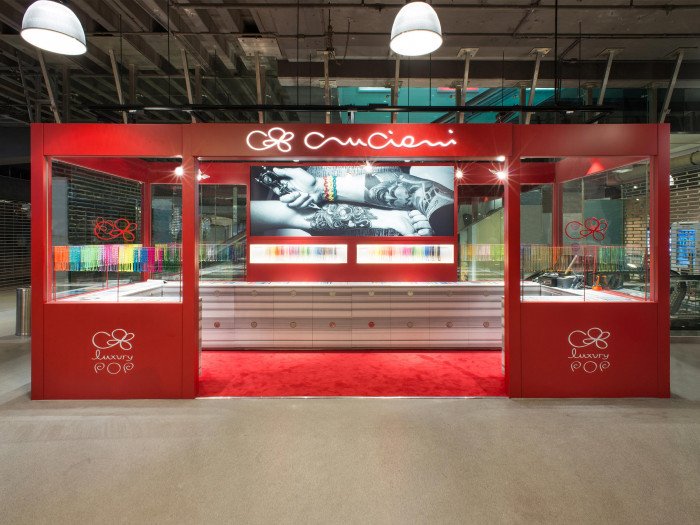 Location: HONG KONG, China 12 sqm 2014
Client: Maglital SRL
Description
The second Cruciani boutique by Area-17 scales down the original design used in Times Square to meet the new location's spatial and display objectives.

Sharp monochromatic surfaces, a monumental marble display case, the contrast of textures still characterize the project. The color palette is instead reduced to a minimum in order to emphasize the bracelets' endless shades of color, which are the undisputed protagonists of the space. The walls dematerialize, projecting the Cruciani collection to the outside and helping the store earn the nickname "the glass house".
The first Cruciani lace bracelet was created by Luca Caprai in 2011 and quickly became a pop icon in the contemporary luxury fashion market. His creations are inspired by the renowned private textile collection of his father, Arnaldo Caprai. When asked to design the new concept for the Asia-Pacific market, Area-17 drew inspiration from the idea of exhibiting a piece of Pop Art in a museum, which led to a contemporary gallery-like store where exquisite masterpieces of "Made in Italy" are displayed.